JOURNEY

is a 4 min. immersive audiovisual experience, telling the story of photons, primary elements of light, from the moment they approach the eye until the brain reconstructs them into perceivable forms.
Nohlab was invited by

Culturespaces Digital

to be a part of the

Immersive Art Festival

at

Atelier des Lumieres

, Paris. Using

Atelier

's 140 video projectors, 50 speakers, 3,000 m2 of projection surface as a canvas, as a truly unique immersive experience, JOURNEY competed with 9 other international projects, and received the Grand Prix, Jury Special Prize and Best Sound Design Prize.
Our journey begins with the formation of photons in blank space
The colored photons approach the eye and we find ourselves in the capillary structure of Iris, the first layer of the eye.
Next stop for the light particles is the Lens, which has a more crystalline form. We find ourselves in a refractive and fractalized environment. With an accelerating pace, we move towards a structure of many capillaries, aka optic nerves, gradually becoming thinner and eventually transmitting light particles towards neurons.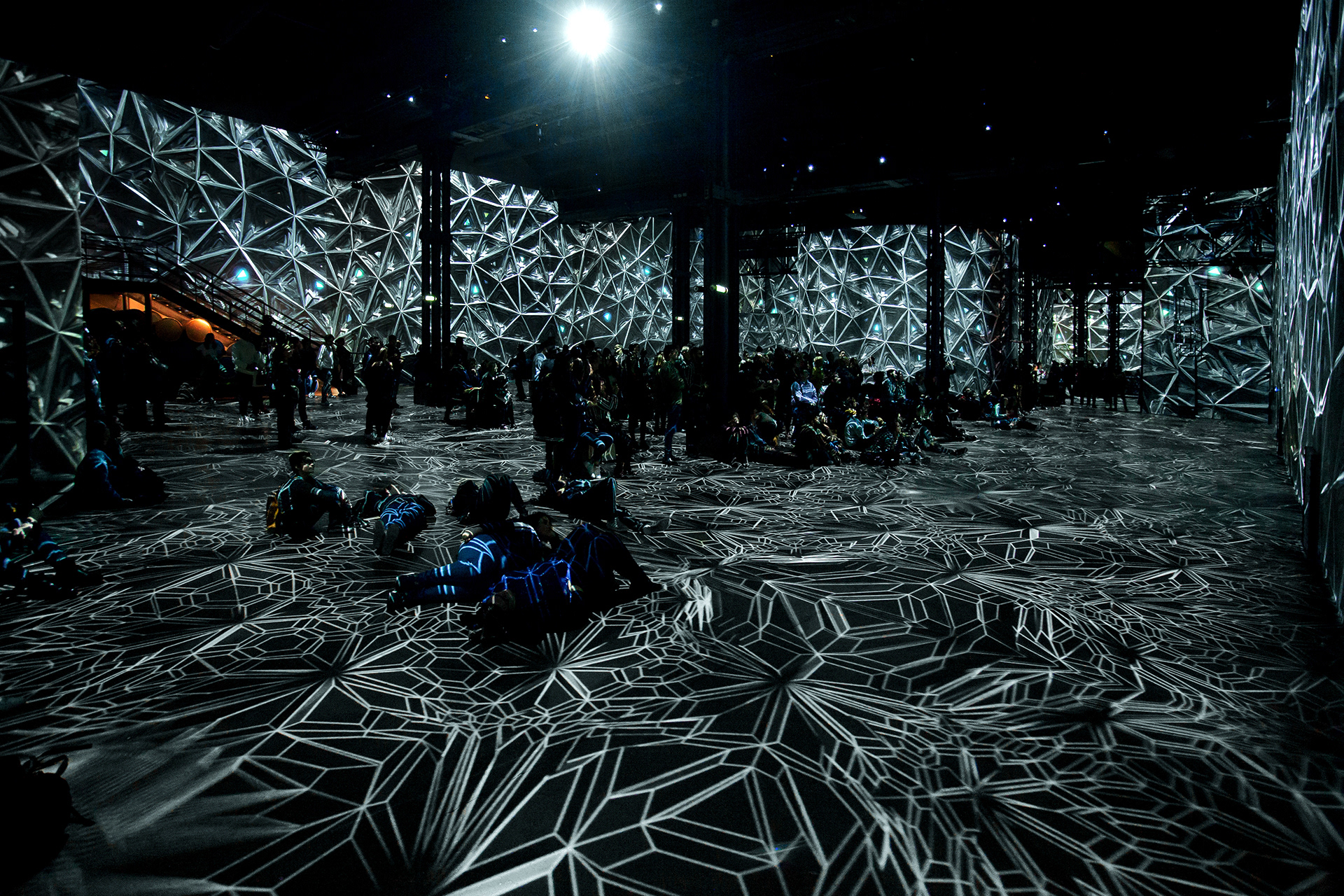 Photons are now signals, transmitted to the Brain by their neuron guides. When they reach the sensory mechanism in the brain, light finally begins to generate explicit forms and images that can be perceived.
Enes Özenbaş
Fehmican Gözüm
Tiber Ergür
Fuat Değirmenci
Sound Artists


Gökalp Kanatsız
Zelig Sound
Giray Gürkal
Technical Director


Fehmican Gözüm
Commissioned by


Culturespaces Digital
Video Documentation


Jonathan Mascaro